Old Hathern Sation Bed & Breakfast Guestbook...
Comfy bed, had the best sleep for a while. Hospitality is lovely, Marilyn and Ginger very affable. Breakfast is lovely and facilities in the bedroom are excellent.
Sarah and Alun, Stockport
Thank you for a great stay in your lovely old railway station.
Michael and Sabine, Norfolk
We spent 5 wonderful nights in this lovely B&B. As our whole family needed accommodation we booked all rooms. They are all perfect and we felt like home.
Each morning Marilyn and her husband served a lovely and tasty breakfast. Thank you for everything.
Rebecca and her family from Germany
A charming and unusual home - very comfortable - wish we could stay longer!
Ian and Jill from N. Ireland
Spacious rooms immaculately maintained and serviced. Super breakfast cooked to perfection and will keep you going all day. A lovely place to stay with ample parking and such nice hosts catering for your every need.
Sid from Holbeach, Lincs
Another absolutely wonderful stay
Everything here is absolutely perfect and this morning was extra special with Marilyn's amazing breakfast selection.
See you again soon
The Ross Family, Beckenham
Thanks Marilyn! Breakfast was fantastic and I have already told two friends what a lovely place you have and what superb hosts you are. The family are all safely back in Germany.
Cris
Excellent value for money...
We were made to feel very welcome and could not have asked for more. The bedroom was equipped for every eventuality from beverages to earplugs (not required) and the breakfasts set us up for the day - we will be back
Trev and Pam, Earby, Lancs
A few words from one of our regular visitors...
I stay here regularly, since I work nearby. Marilyn and Ginge are very friendly. The rooms are excellent and Marilyn does whatever you want for breakfast, including eggs from her chickens and fruit from her garden. She even caters to my odd dietary preferences !
There are good pubs nearby for an evening drink. Watch the sun go down across the river at the Plough Inn, watch the football at the Plough Inn ( say hello to Vera ), or check out the Kings Head.
The walk along the river Soar is really nice. You can see ducklings, signets, swallows and various kinds of geese at the right time of year.
The architecture of the building is quite interesting - it really is the old railway station. Marilyn will be happy to explain how they kept the original features of the building while extending it.
I would recommend this above any of the more expensive options in Loughborough, which I have also tried. Whitefield Bee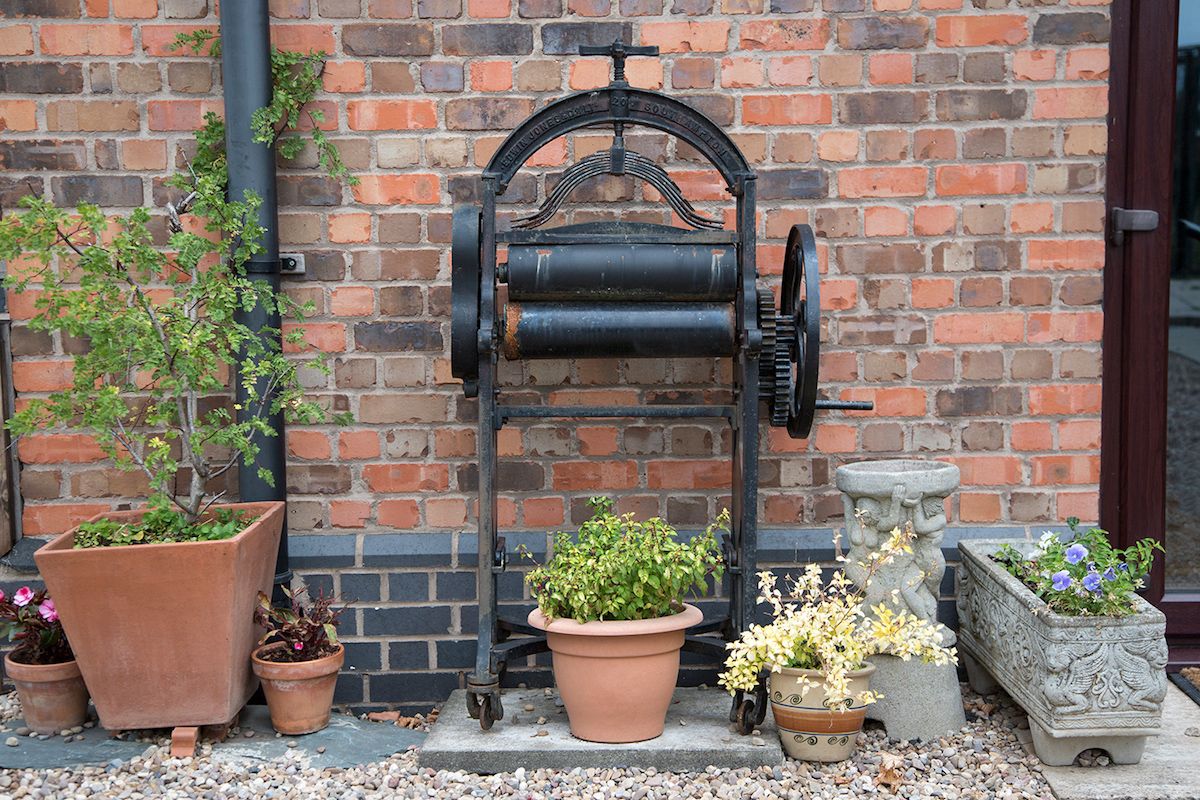 We thoroughly enjoyed our stay with Marilyn and Ginger last weekend.
We were up n the area for a family celebration and it proved to be the perfect place for an overnight stay.
They couldn't have been more helpful and welcoming and the breakfast was superb with local produce and set us up beautifully for our trip back down the M1.
We thoroughly enjoyed hearing about the history of the Railway station too." Kim G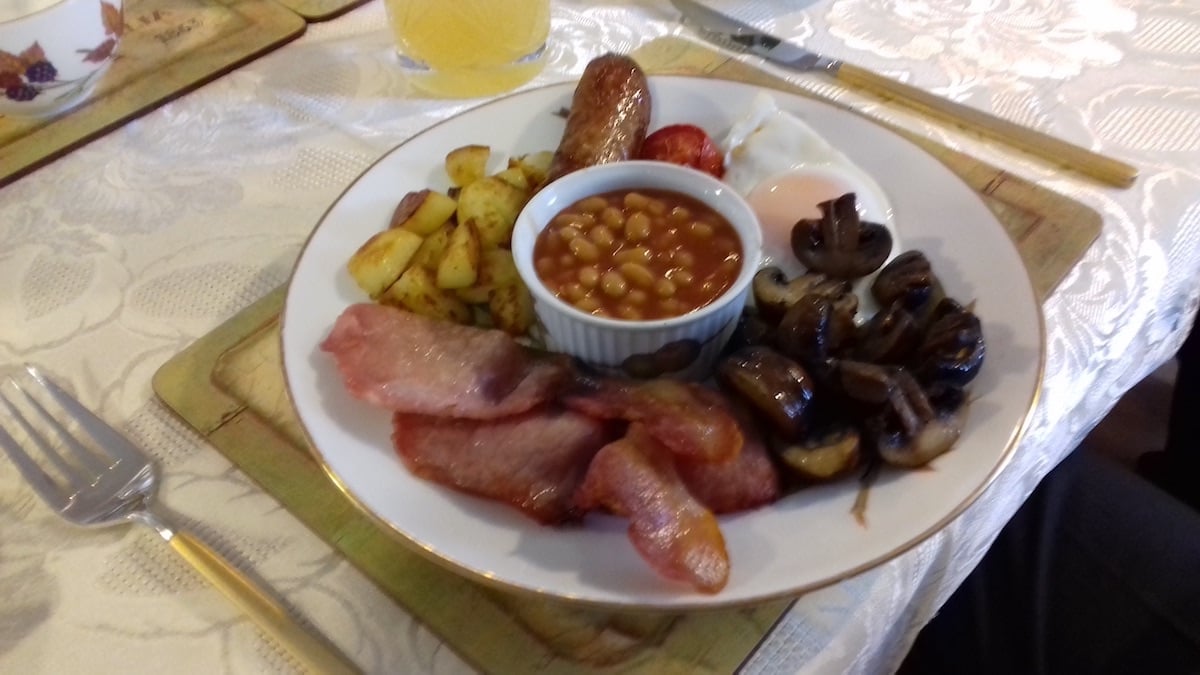 What a lovely place! We needed somewhere to stay near Normanton-on-Soar as we were going to a wedding there. This was perfect! We were able to walk to the venue in 15 minutes where we met up with friends the evening before the event. On the day of the wedding Marilyn offered us a lift to the church which was great. Marilyn and Ginger are a lovely couple and we had a common interest in classic cars. Our room was beautiful with everything we needed including a fridge. Breakfast was delicious with plenty choice. We can thoroughly recommend this B&B and we certainly hope to return so that we can explore the surrounding countryside more." Hazel G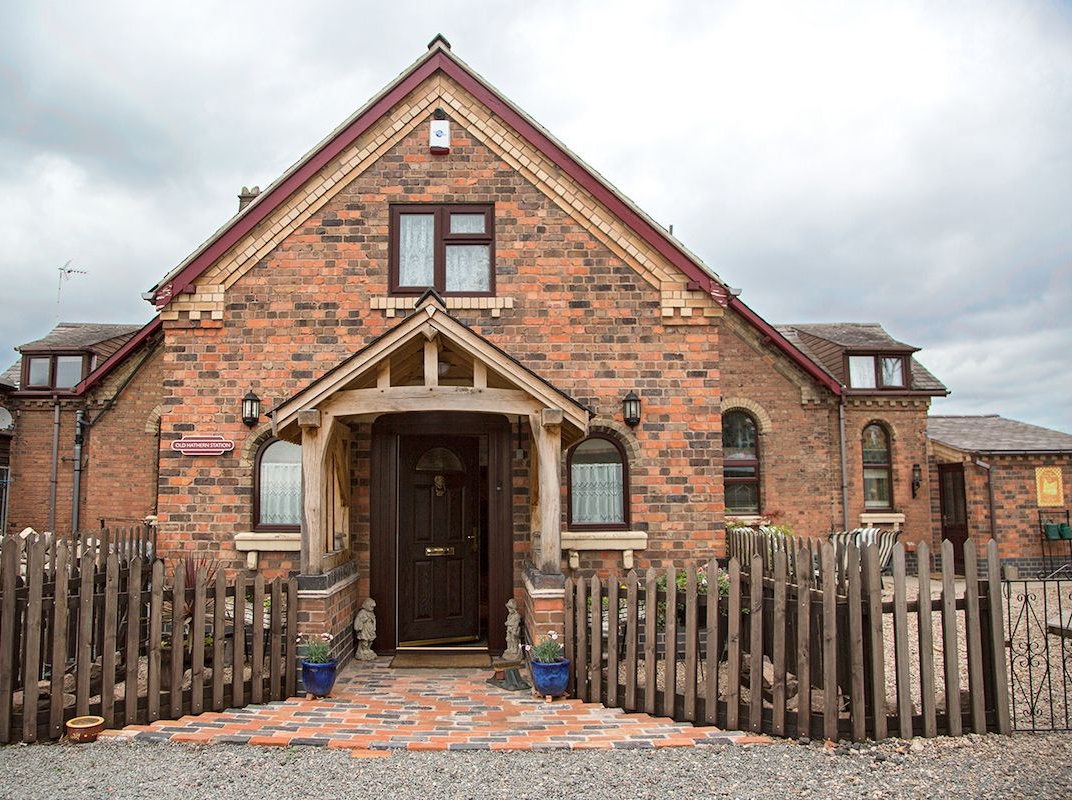 "We stayed in a family room which was ideal for two adults and two children with a double and two single beds.
The hosts, Marilyn and Ginger were very friendly and helpful and the breakfast was cooked to order from fresh ingredients and could not be bettered.
This B & B is outstanding and fully justifies the Certificate of Excellence.
We can recommend it without hesitation and look forward to staying again." Ronald, Banbury.